A healthy and balanced diet is essential to get proper nutrition for everyone. A woman may need many essential nutrients when they become pregnant. Out of them, protein is very essential micronutrient required for the health of pregnant women and their growing baby. Experts recommend that your body requires at least 70 to 100 grams of protein per day during pregnancy. So, it is very important to get enough protein in your diet. But many times this demand for protein is not met by our food. In that case, one may need the best protein powders for pregnant women.
If you are like most women, though, it can be hard to eat enough protein from food alone to meet this need without severely increasing your caloric intake. That's where protein powder comes in!
Choose Best Protein Powder For Pregnancy And lactation
How do you know which protein powder is right for you and your pregnancy? There are many different kinds of protein powder in the market, and it can be hard to know which one will best meet your needs while you are pregnant. You need one that is safe, affordable, and healthy, and those aren't always the same thing! Read this article to learn about the top five protein powders for pregnancy, their advantages and disadvantages, and how to choose the best protein powder for pregnant ladies in India.
Protinex Mama is a pure and vegetarian protein-rich supplement. It helps to provide complete nutrition to pregnant women and their growing fetuses. It also contains Docosahexaenoic acid (DHA ), an omega-3 fatty acid. A Pregnant Woman needs at least 200 milligrams of omega-3 fatty acid daily to support the development of the fetus's physical as well as mental development including the brain, eyes, and nervous system.
Protinex protein powder helps to increase lactation and meet the requirements which are missing in a normal diet. Proteinex Mama ensures proper health for both the mother and the unborn baby.
Note: Protinex contains soy proteins and is not advisable for people allergic to peanuts or soya.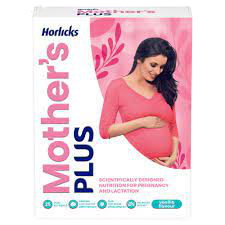 Horlicks Mother's Plus is a blend of multiple nutritional supplements which make it a nutritious protein shake for pregnant woman. It is very useful for women during pregnancy and lactation. It contains 25 different essential nutrients, which help to provide nutrition for expecting mothers and their growing fetus. It provides vitamin B2, B12, and C during pregnancy and folic acid and iron during lactation.
Horlicks protein powder for pregnant ladies has many micronutrients, like vitamin A, B6, vitamin D, iodine, zinc, magnesium, selenium, and protein, which can promote the healthy weight of newborns at birth and improve the quality of breast milk for feeding. Simultaneously, DHA and choline help in the brain development of the growing fetus.
All these nutrients help to strengthen the immune system of the mother and growing baby.
Geofit Mom protein powder is a complete health supplement providing essential nutrients with a delicious taste of vanilla. It contains many micronutrients like vitamins, protein, iron, calcium, magnesium, zinc, and selenium which are vital during pregnancy.
It also contains DHA, essential for the healthy brain development of the fetus. It is enriched with dietary fibers that boost metabolism and improve digestion. It also contains essential omega 3 fatty acids, vitamins, and other micronutrients for the essential development of the fetus.
Develo Nutrition drink is a scientifically designed nutrition supplement for pregnancy and lactation. It contains many essential micronutrients such as vitamin B2, B12, and C which are required in pregnancy for the health of the mother and growing fetus.
DHA and choline present in this wonderful nutritional drink are essential for the brain development of the baby. Vitamin B2, Iron, and Folic Acid are also required for good lactation and to improve the quality of breast milk.
High-quality proteins can promote a healthy delivery, while folic acid promotes spinal growth, and proteins help from fetal tissues. This nutritional drink also supplies energy, calcium, and protein for the nursing mother and thus make it one of best protein powder for pregnant mothers.
Vivamom Nutrition supplement is a vanilla-flavored nutritional drink rich in protein with 34 essential nutrients. It includes the characteristic Certi5TM signature nutrients: proteins, dietary fiber, DHA, probiotics, and amino acids that support the brain and eye development of the growing fetus.
It also strengthens the immune system of the mother and the fetus. The powder also provides ultra-nutrition to breastfed babies. It has been specially prepared for Indian women and is known as the best protein powder safe for pregnancy and breastfeeding.
Summary of Best Protein Powders for Pregnant Women
Conclusion
Now, you have a complete listing of the top Five protein powders for pregnancy, as ranked by experts in the field and by current users. Be sure to let us know which one you're most likely to use by leaving a comment below! The 5 products are listed randomly, not ranked from best to worst. (Because there's no consensus about which one is best or worst, obviously.)
It is advisable that before using any protein powder, you should check all the ingredients in it and if you are allergic to any of the ingredients, avoid that formula. Also, consult your gynecologist or health provider before using any protein powder for supplementation.
We hope you find the best suitable protein powder for you, from our list. It may help you to ease out your journey to healthy motherhood.
(The above information has been taken from manufacturers' sources. DoctorRahulSingh.com is not responsible for any of the claims made here. We recommend readers' discretion.)